EPL clubs consider two-week break amid COVID-19 break
Premier League clubs are considering a two-week break after a rise in COVID-19 cases, the UK Telegraph reports.
The chairmen of some top-flight sides have reportedly held talks over a mid-season time-out, as concerns grow over outbreaks at Manchester City and Sheffield United.
City's Premier League game with Everton was postponed Monday night.
And although the Blades' clash with Burnley went ahead Tuesday evening, there are fears more matches will be called off in the coming weeks.
The Premier League recorded 18 positive results in its latest round of coronavirus testing.
Southampton manager, Ralph Hassenhuttl, is in isolation and will not be on the bench for his side's match against West Ham.
Clubs fear there next week's FA Cup third round will see more postponements, causing potential fixture chaos.
Manchester United put up for sale by Glazer family
The Old Trafford club has announced 'a process to explore strategic alternatives'
Manchester United have announced that the Glazer family are seeking "strategic alternatives to enhance the club's growth", effectively putting the club up for sale.
A statement released by the Old Trafford club on Tuesday evening said that all avenues were being considered including "new investment into the club, a sale, or other transactions involving the company".
The Raine Group, who handled the £2.5bn acquisition of Chelsea earlier this year, are acting as the club's financial advisors during the process, while Rothschild and Co. will act for the Glazer family.
"The strength of Manchester United rests on the passion and loyalty of our global community of 1.1 billion fans and followers," said co-chairmen Joel and Avram Glazer in a statement on Tuesday evening.
"As we seek to continue building on the club's history of success, the board has authorized a thorough evaluation of strategic alternatives. We will evaluate all options to ensure that we best serve our fans and that Manchester United maximizes the significant growth opportunities available to the club today and in the future.
"Throughout this process we will remain fully focused on serving the best interests of our fans, shareholders, and various stakeholders."
The Glazers' ownership of United has proved highly controversial since their £790m leveraged takeover in 2005, which saddled the 13-time Premier League champions with debt. United's net debt currently stands at £514m.
United's indebtedness, interest payments and the payment of dividends to the Glazers have led fans to protest against their ownership since 2005 amid declining performances on the pitch.
The news that the family are now considering a sale comes barely two weeks after Fenway Sports Group, owners of Liverpool, are also open to new investment. Both clubs were drivers behind the failed European Super League project.
A club statement read: "Manchester United plc, one of the most successful and historic sports clubs in the world, announces today that the company's board of directors is commencing a process to explore strategic alternatives for the club.
"The process is designed to enhance the club's future growth, with the ultimate goal of positioning the club to capitalize on opportunities both on the pitch and commercially.
As part of this process, the board will consider all strategic alternatives, including new investment into the club, a sale, or other transactions involving the company.
"This will include an assessment of several initiatives to strengthen the club, including stadium and infrastructure redevelopment, and expansion of the club's commercial operations on a global scale, each in the context of enhancing the long-term success of the club's men's, women's and academy teams, and bringing benefits to fans and other stakeholders."
MAN UTD LOOKING TO TERMINATE RONALDO'S CONTRACT
Manchester United do not want to give Cristiano Ronaldo a pay-off to leave and given the will of both player and club to part ways, it is hoped a resolution can be reached soon; it is now clear there is "close to zero chance" Ronaldo will play for the club again
Manchester United do not want to give Cristiano Ronaldo a pay-off to leave and given the will of both player and club to part ways, it is hoped a resolution can be reached soon; it is now clear there is "close to zero chance" Ronaldo will play for the club again
Cristiano Ronaldo criticised Manchester United and manager Erik ten Hag in an interview with Piers Morgan on TalkTV
Manchester United are exploring ways to terminate Cristiano Ronaldo's contract at the club following his explosive interview with Piers Morgan.
Ronaldo's interview on TalkTV – aired in two parts on Wednesday and Thursday – saw the 37-year-old criticise the club and manager Erik ten Hag, who the player says he has "no respect" for.
Ronaldo also claimed members of the United hierarchy are trying to force him out of Old Trafford and doubted him when he said he could not attend pre-season because his daughter was ill in hospital.
United said they would consider their response to Ronaldo's comments "after the full facts have been established" and released a short statement on Friday announcing the club had "initiated appropriate steps".
It is now clear there is "close to zero chance" Ronaldo will play for the club again.
While United have not put a time frame on the process but it is thought they want Ronaldo's exit done "cleanly and quickly" and in as dignified a way as possible – not only to minimise distraction at Old Trafford, but also to show respect to Portugal during the World Cup.
United do not want to give Ronaldo a pay-off to leave and given the will of both player and club to part ways, it is hoped a resolution can be reached soon.
It is not an easy process given Ronaldo's contract is one of the biggest in the history of sport.
Beatafrika Media via Sky Sports News learned this week United do not accept some of the criticisms Ronaldo made in the interview.
Ronaldo criticised the club for a lack of investment in the 13 years since he left Old Trafford. Sources have insisted United have invested in their facilities – notably the training ground, restaurant and swimming pool.
The Portugal forward was also critical of Ten Hag but sources insist Ronaldo was treated with respect by the club and the manager. In news conferences, Ten Hag always maintained Ronaldo had been given time off in pre-season to deal with family matters.
It has been confirmed to Beatafrika via Sky Sports News there was an offer from Saudi Arabia in the summer, which United would have accepted but Ronaldo did not want to make the move.
There were no other official offers for the player in the last transfer window.
Matchday LIVE: Chelsea, Bayern Munich, Manchester City & AC Milan all in action
GOAL: Chelsea 3-0 Norwich
(Reece James)
Three of the best, and it's not even half-time yet!
But Reece James' finish might be the pick of the bunch. Jorginho edges the ball wide to Mason Mount, who slides it through for his fellow England starlet.
The wing-back latches on, brings it up to Tim Krul and casually lobs it over him, in at the far side of the net.
Chelsea 2-0 Norwich
14 – @ChelseaFC have had 14 different goalscorers in their opening nine Premier League games this season – the earliest in a campaign a team has ever had as many players to score for them in the competition (excl. own goals). Depth. #CHENOR

— OptaJoe (@OptaJoe) October 23, 2021
WATCH: Hudson-Odoi doubles Chelsea lead (UK only)
Chelsea 2-0 Norwich
Kovacic ➡️ Hudson-Odoi

Mateo Kovacic carves Norwich apart as Chelsea go 2-0 up inside the opening 20 minutes… 💥

What a ball! 😳 pic.twitter.com/BXw3yR6nEm

— Football on BT Sport (@btsportfootball) October 23, 2021
GOAL: Chelsea 2-0 Norwich
(Callum Hudson-Odoi)
Two inside the first quarter – and Callum Hudson-Odoi has the goal he craves!
The England man has seized his chance and stuck one in the back of the net there, to take this game from tough to terrible for Norwich in the blink of an eye.
Antonio Rudiger nudges a side pass on halfway to Mateo Kovacic, the midfielder threads a glorious throughball downfield and the forward latches on to clip a low finish home.
GOAL: Chelsea 1-0 Norwich
(Mason Mount)
What a hit from Mason Mount – but it is the assist from Jorginho that might get so many people talking.
The defender is the man who gets the ball after a Norwich clearing header steers it to the edge of the box, and he shows some outstanding control to flick it right for his team-mate.
The England man thrashes a low, sighted effort in at the opposite post and wheels away in celebration.
The teams are out at Stamford Bridge, the ball is in the centre circle – and the whistle goes in our first game of the day!
Even missing their key frontmen, Chelsea are the heavy favourites. The question feels more a case of when they will score, rather than if.
Hudson-Odoi needs "250 games" for spot
Chelsea v Norwich
Callum Hudson-Odoi will have to go on a run of 250 strong performances to prove he deserves a starting spot at Chelsea, coach Thomas Tuchel has suggested.
Well, this is the first of them then – injuries has forced the German to recall him to his starting line-up.
The 20-year-old has struggled for time under the Blues' current boss, and will hope to impress today.
Getty
Norwich v Chelsea
38 – Excluding MD1 matches, Norwich's game against Chelsea will be their 38th consecutive Premier League game in which they've started the day in the relegation zone. Only Swindon (40 in 1993-94) have ever had a longer such run in the competition. Basement. #CHENOR

— OptaJoe (@OptaJoe) October 23, 2021
We've got half-a-dozen Premier League clashes today, topped out by Chelsea's encounter with relegation-battling Norwich and brought to a close by Manchester City's trip to Brighton – plus Bayern Munich, Milan and Borussia Dortmund are all in action too.
Here's how it shakes out:
1230: Chelsea v Norwich City
1430: Bielefeld v Dortmund
1430: Bayern v Hoffenheim
1500: Crystal Palace v Newcastle
1500: Everton v Watford
1500: Leeds v Wolves
1500: Southampton v Burnley
1730: Brighton v Man City
1945: Bologna v AC Milan
(All times BST)
Team News: Chelsea v Norwich
🎉 ⚽️ Welcome to Goal Matchday Live! ⚽️ 🎉
Hello and welcome, everybody, to Goal's live matchday coverage!
Are you sitting comfortably? Good – because we are about to begin, to put it mildly.
A blockbuster weekend is in store, and the main course might be tomorrow's Sunday roast – but if today is a plate of sporting starters, then there is nothing to miss.
Strap yourselves in. It's going to be a big one.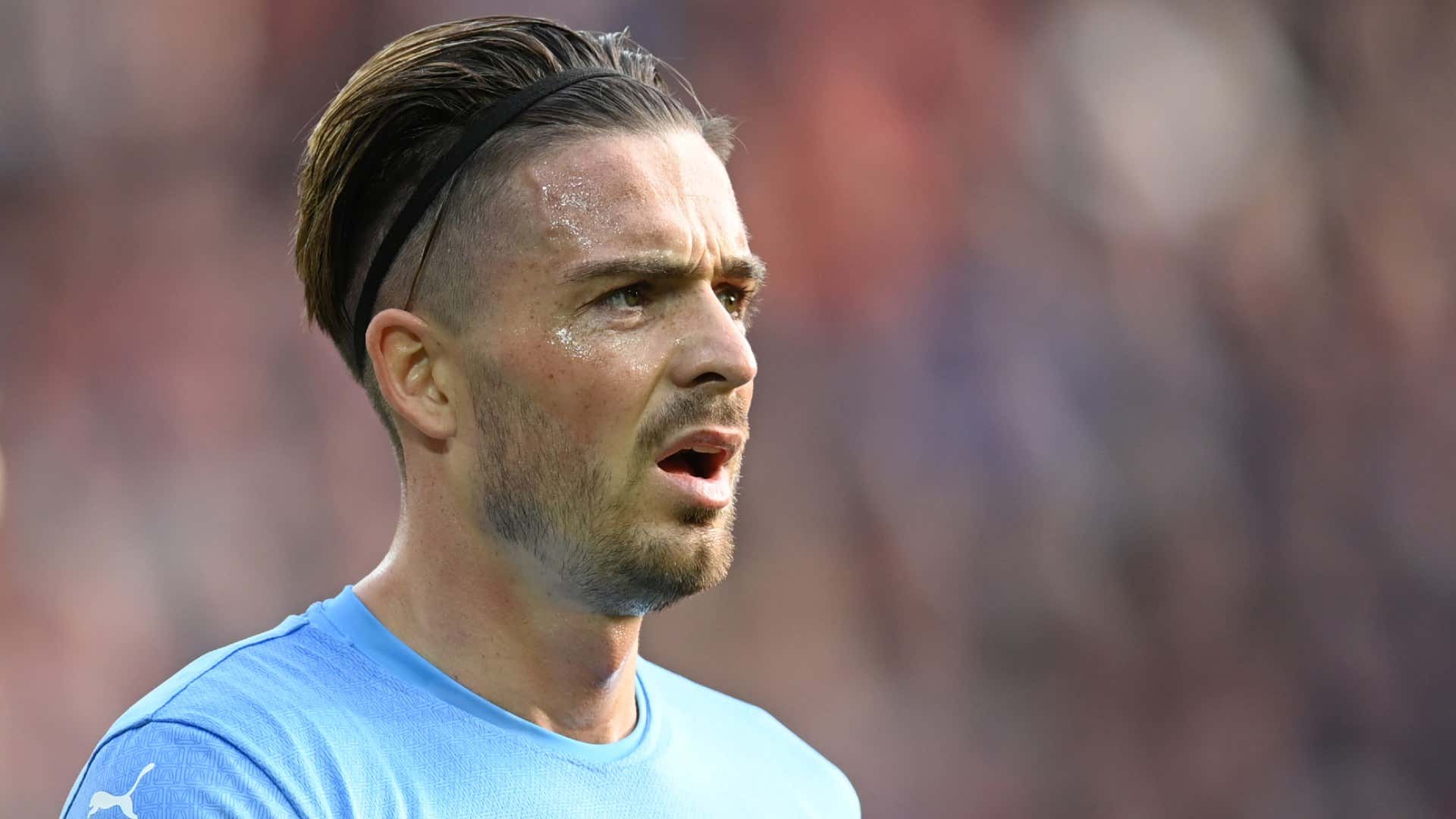 Getty